Essex County Jail Annex (Caldwell, NJ) | we are all numbers here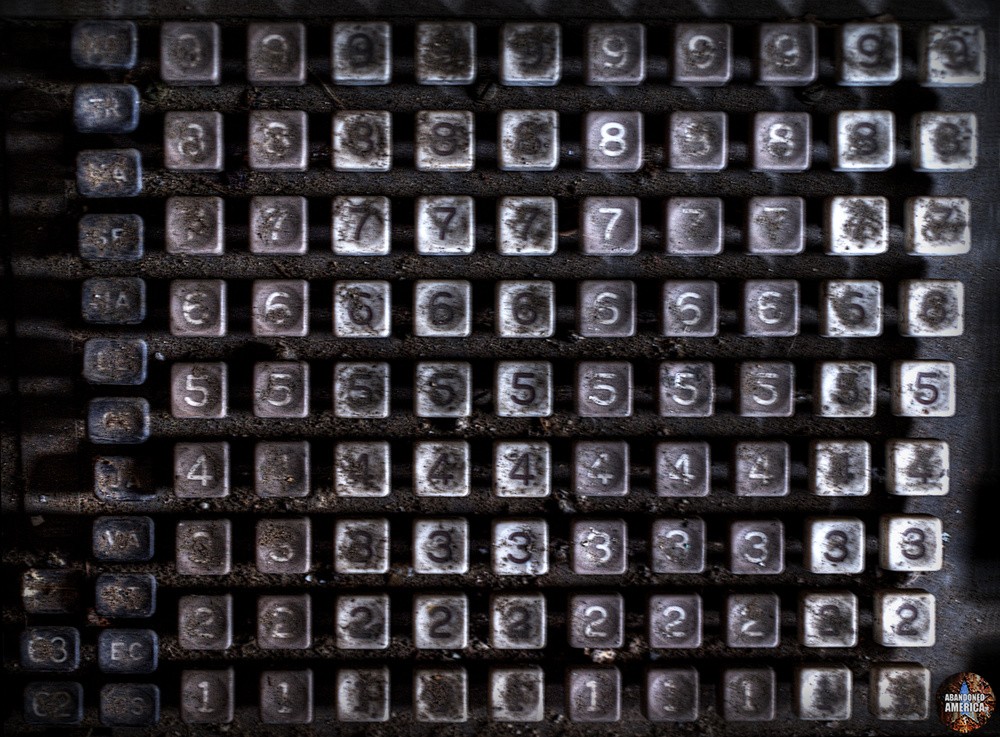 I mourn that there is a need for them to.
I mourn that humanity is frail and weak,
that we are so prone to hurting ourselves and those around us
that there is a need to create tombs for the living
so that those who rape and steal and maim and kill
can do so only to each other.
In here, that is the only part of who you are that you have left.
Everything else is of another world - one you have been exiled from.
You are reduced to a case file, a series of letters and numbers
cataloging the worst you've been caught doing,
categorizing your threat level to those around you.
The very nature of prisons is binary:
locked/unlocked, open/shut, barred/unbarred, free/confined.
When you strip away all that is good in a person's soul, math is all that is left.
We are all numbers here,
and somehow no matter what you add, everything equals zero.
---------------------------------------
Photograph and text by Matthew Christopher of Abandoned America. Essex County Jail Annex, Caldwell NJ. 2008.
If you'd like to learn more about this location, it is a featured chapter in the new Abandoned America book
Abandoned America: The Age of Consequences.
Signed copies are available through my website
, or you can find (unsigned) copies available through
Amazon,
Barnes & Noble,
and many other online booksellers across the globe.
I do not mourn that prisons exist,