Forest Haven (Laurel, MD) | Stokes Basket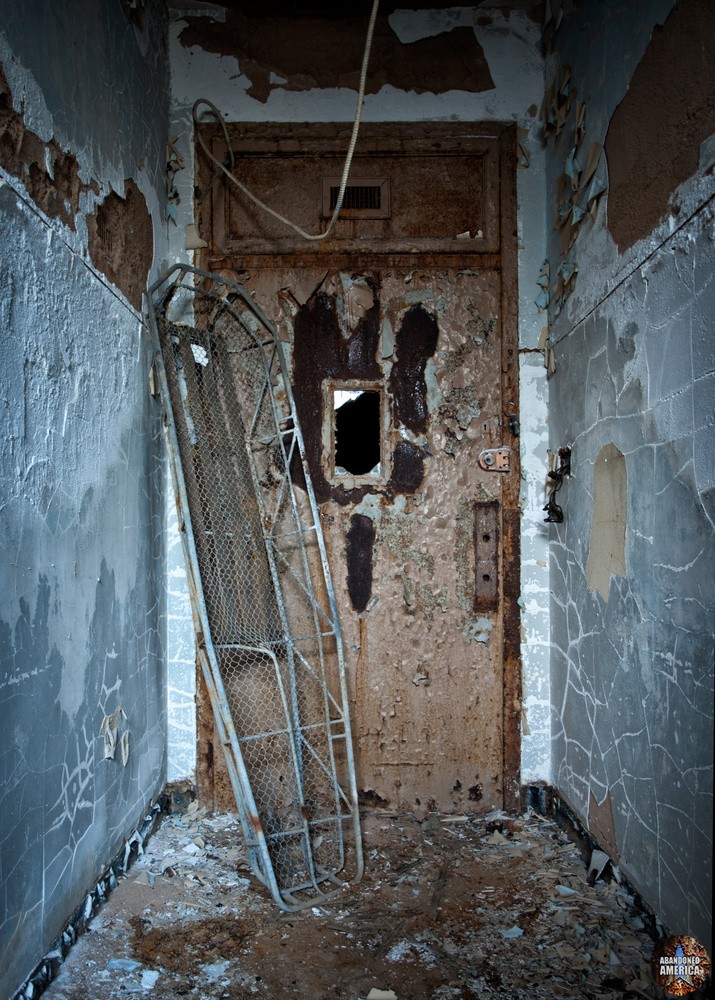 -------------------------
The abandoned Forest Haven Developmental Center in Laurel, MD. Image and unattributed text by Matthew Christopher of Abandoned America.
If you'd like to learn more about this location, it is a featured chapter in the new Abandoned America book
Abandoned America: Dismantling the Dream
available on
Amazon
,
Barnes & Noble
, and many other online booksellers across the globe. If you'd like a signed copy
you can get one here.
A Stokes basket, typically used by firefighters or search and rescue operations, is found in the morgue of the children's hospital. It may have been used to transport bodies to the morgue, or it may have been stored there afterwards, although the lack of other incongruous stored materials there makes me suspect it is the former and not the latter.