Church of the Transfiguration | forgive us our trespasses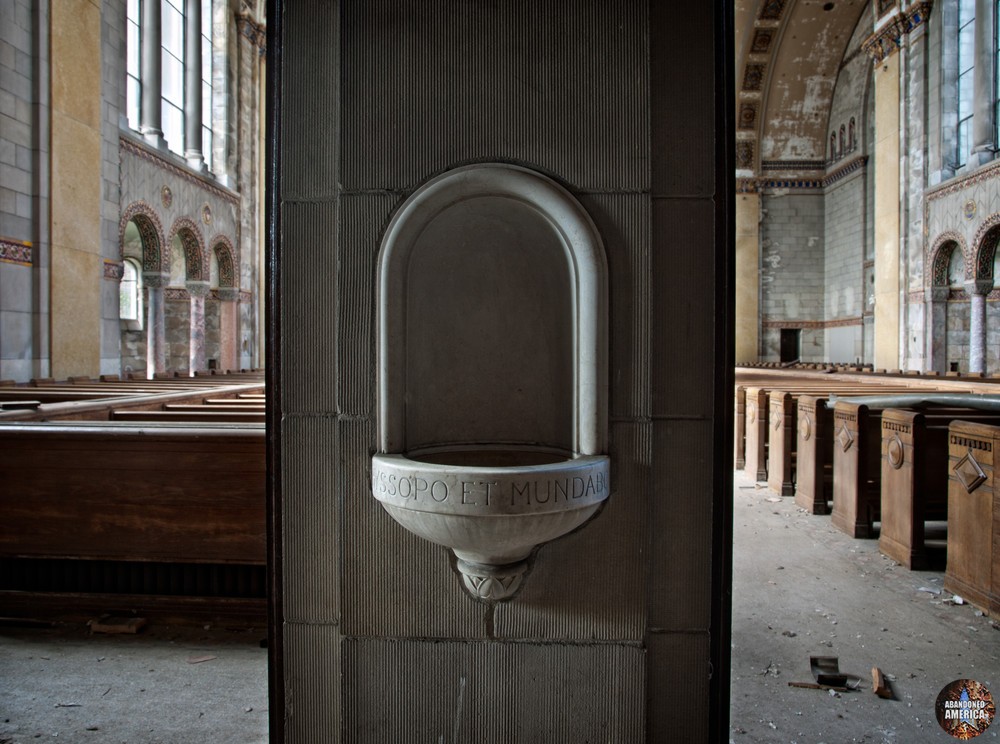 that they'll overlook our flaws and try to understand our intentions, give us the benefit of the doubt and where we erred they'll find it in their hearts to forgive us.
I look back sometimes at the years behind me, and it's overwhelming - all of the faces of the people I knew, the millions of mistakes I've made. It's enough to drown in. Sometimes it seems that whatever slight benefits might be gained from my existence are vastly outweighed by the times I've been callous, self-centered, short-sighted, mean-spirited. These times come back to me again and again - times I raised my voice at someone or didn't take their perspective into account, times I wasn't there for people who needed me, times when I was so enveloped in my own frustration or sadness that I forced them upon those who
trusted me enough to care about me.
I don't know how to deal with it. There's no way to undo any of it. There are so many things I wish I could do over that I could barely even count them if I tried. The worst part isn't even the stupid things I've done in the past, but the knowledge that no matter how I try to learn and improve, I will find new ways to fall astray, and until the day I die I will continue this cycle. Even if I could shut myself off from the world entirely, it would still go on and on.
I tell myself and others sometimes that I am a recluse because I am afraid of people. I don't answer emails or phone calls, I bow out of engagements, I shut people out but I don't think it's because I'm worried about being hurt. I have taken a lot of abuse over time, and I've seen many things. My capacity for heartbreak amazes me sometimes, and I manage to plod along nonetheless. I think what it really boils down to is that I know who I am, that I disappoint myself frequently, that I know if I stay to myself I won't have the opportunity to fail others as much.
It's not the rest of the world I'm afraid of, it's myself.
It's hard not to think about redemption in a place like the Church of the Transfiguration and to wonder if there isn't some way to make things right. Whether or not you believe the Bible is a factual account or an allegory, that's what the whole point of Christ's sacrifice was: in the end none of us are worth it. If we weren't so miserable and wretched to each other, there would be no need for such a drastic step to save us all from ourselves, to offer up something perfect to take on the weight of our inadequacy.
I hope that the powers that be will have mercy on me for my flaws, and that my friends, my family, anyone I've wronged - will forgive me also. I am acutely aware that I fall so far short of who I could be, and I fail to accomplish all the good that I could. If there is anything that I hope for, it is that if we are truly sorry, we will be forgiven of our trespasses, and that God will help us forgive those who trespass against us.
Otherwise it's just too much to bear alone.
-------------------------
Church of the Transfiguration, Philadelphia PA.
If you'd like to learn more about this location, it is a featured chapter in the book "Abandoned America: The Age of Consequences," which you can
order signed copies of here.
It's also available (unsigned) through
Amazon
/
Barnes & Noble
/
Powells
/
Indiebound
/
Booksamillion.
You may also be interested in my new book,
Abandoned America: Dismantling the Dream, available on Amazon
,
Barnes & Noble
, and many other online booksellers across the globe.
Photographs/unattributed text by Matthew Christopher of Abandoned America.
We'd all like to think that people will remember us well,