Church of the Transfiguration (Philadelphia) |we can all be as one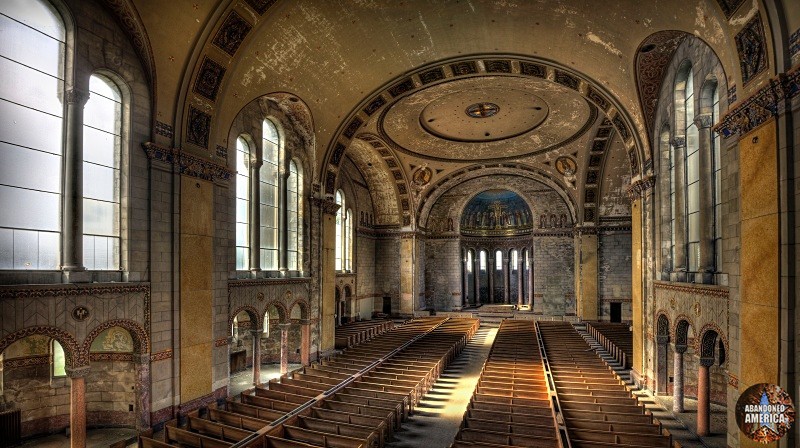 I can feel the energy arcing between the cells of my body and it seems like it will consume me, reuniting all the tattered rags and shattered lives, undoing the scars and aches, the hateful things we said and did, the times we turned our backs on each other.
I can see the floors shudder and then the crooked angles straighten, and all the wrongs are righted all of the lost opportunities, forgotten friends and lovers and dispelled dreams rise from their depths like the dead rising from the grave. I can feel it. Somehow, somehow we can all be as one.
---------------------
Church of the Transfiguration, Philadelphia PA.
If you'd like to learn more about this location, it is a featured chapter in the book "Abandoned America: The Age of Consequences," which you can
order signed copies of here.
It's also available (unsigned) through
Amazon
/
Barnes & Noble
/
Powells
/
Indiebound
/
Booksamillion.
You may also be interested in my new book,
Abandoned America: Dismantling the Dream, available on Amazon
,
Barnes & Noble
, and many other online booksellers across the globe.
Photographs/unattributed text by Matthew Christopher of Abandoned America.
There are times when I feel as though I can pull it all back together - draw the shards of broken glass into the window panes, reassemble every brick and stone into the walls they once formed.
Comments
By Fr J. Horvath:
What a terrible shame.