Church of the Transfiguration (Philadelphia, PA) | in my absence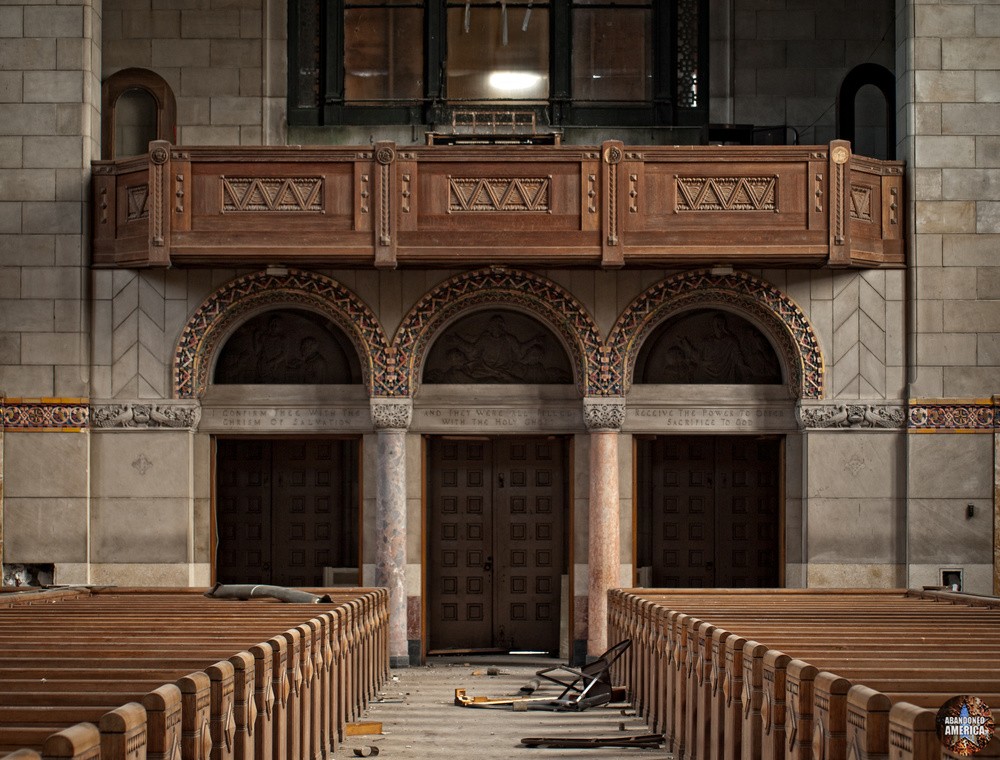 It is the final piece of the puzzle I am putting together, the moment when my art and writing will not be shackled to the pettiness of my existence, the limits of my form, my needs. You'll see. Maybe you'll step back and finally be able to view the whole, something I will never have the luxury of. It is impossible for me to do so because I see only mistakes, improvements, projects that need completed and what they require - and so I can never truly see my projects for what they are. I am just too rooted in the here and now... but once that element - the breathing, speaking shadow that I am, with all its momentary needs and desires, fallacies and foolishness - once that is removed from the equation I think precisely because of my physical absence and the hole it leaves behind each place, and the place I have built for them, will come alive again because at last I will truly inhabit them and live on through them.
I don't see it as a sad thing, I see it as salvation - the transcendence I have tried so hard to achieve. While I am here I imagine this will sound like lunacy, but after I have passed on, these fragments of the life I have lived will bear witness to my greatest joys and sorrows. When my lips and teeth have turned to dust, my work will speak for me, and if you miss me, if you mourn me, and you really look, not just with your eyes, but with your sadness and longings and loneliness, you'll see even in my absence I am still here.
Everything I did, everything I wrote is a testament to that, a testament to the fact that through the worst of my suffering, I will find redemption.
---------------------
Church of the Transfiguration, Philadelphia PA.
If you'd like to learn more about this location, it is a featured chapter in the book "Abandoned America: The Age of Consequences," which you can
order signed copies of here.
It's also available (unsigned) through
Amazon
/
Barnes & Noble
/
Powells
/
Indiebound
/
Booksamillion.
You may also be interested in my new book,
Abandoned America: Dismantling the Dream, available on Amazon
,
Barnes & Noble
, and many other online booksellers across the globe.
Photographs/unattributed text by Matthew Christopher of Abandoned America.
The further I go with this, the clearer it becomes - there is an inherent paradox to my work, something that will seem delusional now perhaps but I am confident it will prove itself in time: while I am required to be now, to create this body of whatever it is that I am putting together, this collection - it can never be truly completed until I am gone.