Bethlehem Steel (Bethlehem, PA) | Gas Blowing Engine House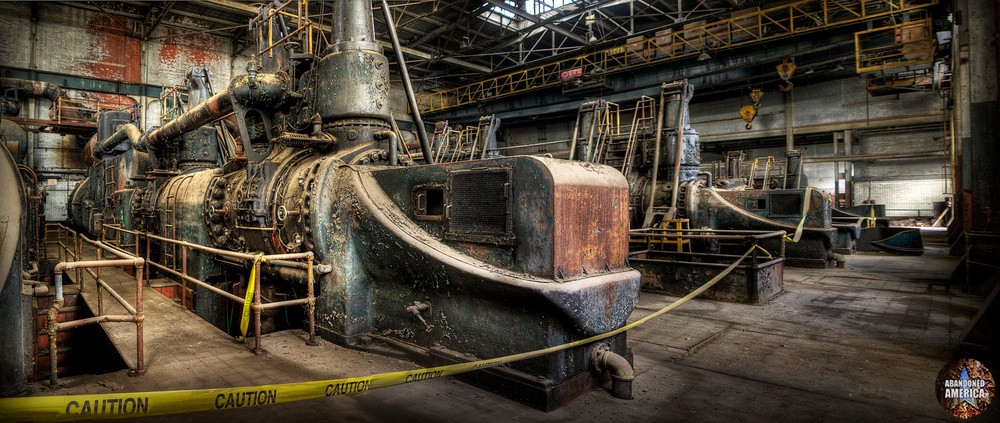 - information provided by the National Museum of Industrial History
-----------------------------------

Photograph taken in 2009 at the abandoned Bethlehem Steel complex in Bethlehem PA by Matthew Christopher of Abandoned America. The Bethlehem Steel site has since been incorporated into the Steel Stacks and Sands Casino.
This image shows the eastern end of the gas blowing engine house. Looming over the engines are a pair of overhead cranes. Rated at 40 tons capacity, but capable of lifting even heavier loads, the cranes were used for a variety of jobs, from changing out cylinders, to turning giant wrenches. The red quarry tile floor is also visible in this shot. At one time, it was mopped daily and kept clean enough to eat off of. The powerhouse was a showpiece in the plant and cared for accordingly under a superintend who ruled the operation "with an iron fist."