Bethlehem Steel (Bethlehem, PA) | Wellman Charging Machine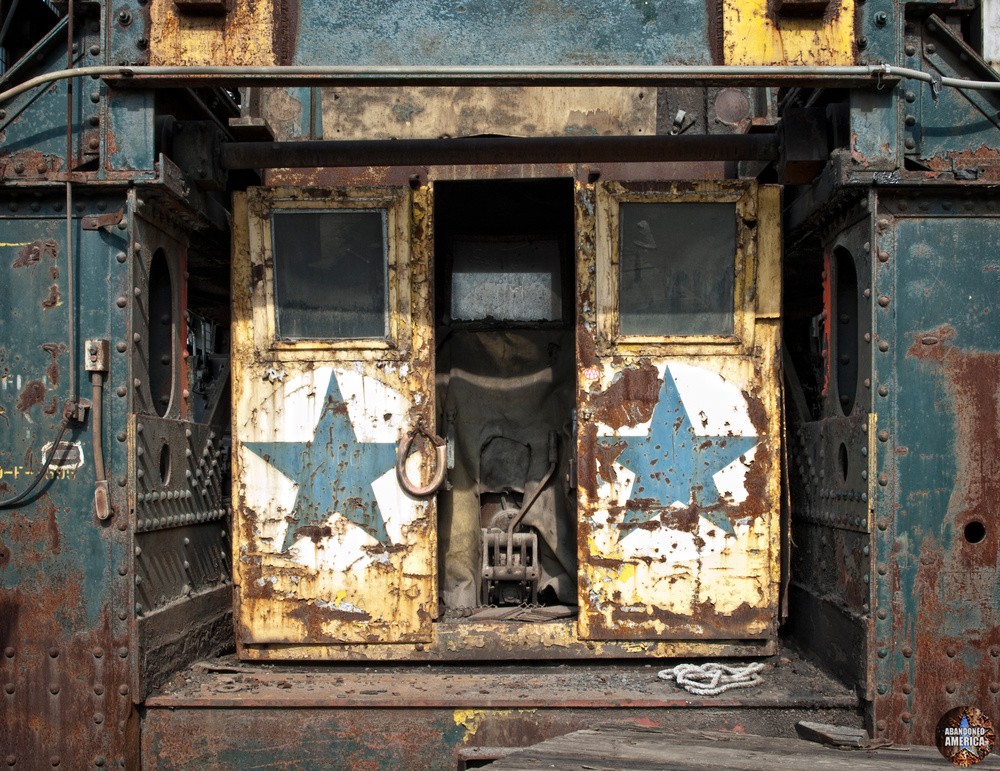 - information provided by the National Museum of Industrial History
-------------------------------

Photograph taken in 2009 at the abandoned Bethlehem Steel complex in Bethlehem PA by Matthew Christopher of Abandoned America. The Bethlehem Steel site has since been incorporated into the Steel Stacks and Sands Casino.
This is a Wellman Charging Machine, built by the Wellman-Seaver-Morgan Engineering Company in Cleveland, Ohio. This type of machine was designed by Samuel Thomas Wellman for charging open hearth steel making furnaces. This machine was used in the Number One Open Hearth, later the Electric Furnace Melt Shop (EFM). It is called a charging machine because it was used to load, or charge, the furnaces with raw material. In the case of the EFM, it moved boxes of scrap into the furnaces. It ran on a broad gauge railroad track parallel to the furnaces, so it could charge multiple furnaces. It features a long arm that travels forward and rotates to empty the boxes of scrap into the furnace. The stars on the machine were painted during the Cold War by Laurence Kish. He received permission from his boss to paint them on the condition that they not be painted red.